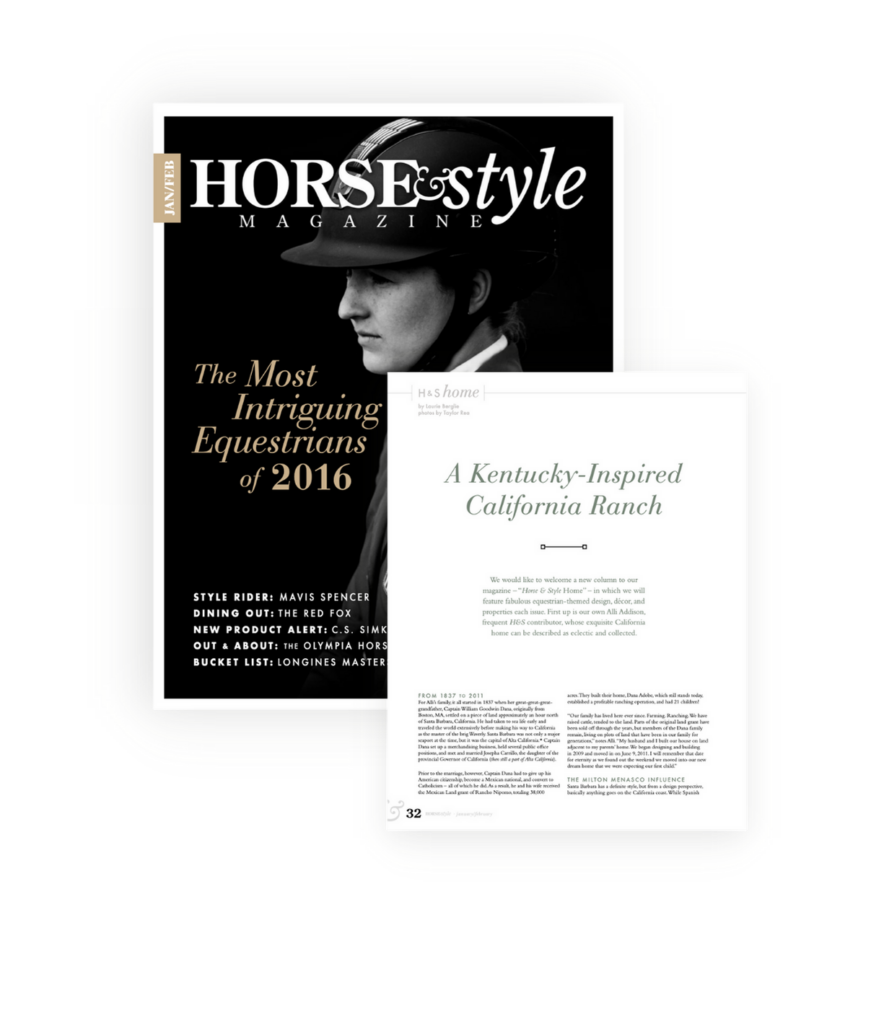 portfolio
Below is a snapshot of some recently completed projects!
Copyediting / Proofreading:
Clear to the Last, by Jenny Roman, full-length novel
When You're Young, by Sarah Welk Baynum, full-length YA novel
Impelled, by Sarah Welk Baynum, full-length novel
Adulting with Horses, by Heather Wallace, full-length memoir
Website Copy Development:
Equestriess Atelier, equestriess.com
Sixteen Cypress, sixteencypress.com
Hound & Hare, houndhare.com
Print Publications:
I've been a regular contributor to Horse & Style Magazine since 2015 where I am typically responsible for three to four articles per issue. Some of my favorite articles have been: "Indulge: The Polo Bar;" "Horse & Style: Home, A Kentucky-Inspired California Ranch;" and "Between the Lines: A Special Meet & Greet with American Pharoah."
My work has also appeared in The Chronicle of the Horse, NSBA's The Way to Go, Equestrian Living Magazine, Sidelines Magazine, and Covertside: The Magazine of Mounted Foxhunting.
Need someone to write an article or blog post? Let me know! I always have a million ideas rolling around that I would be happy to pitch!
Equestrian Fiction:
education:
Towson University, 2008
Master of Arts degree
Humanities major with Thesis
Stevenson University, 2004
Bachelor of Arts degree, summa cum laude
English Language and Literature major
Think we'd be a good match?
LET'S WORK TOGETHER